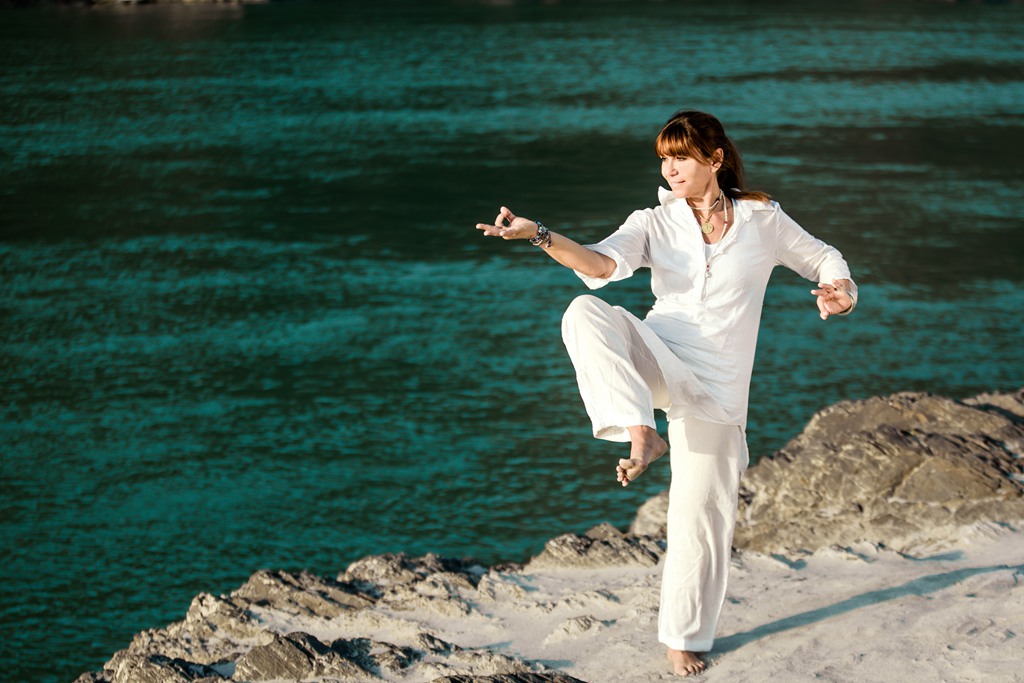 Francesca Cassia is an acclaimed International Yoga teacher. World's renowned leader and co-founder of Odaka Yoga®, one of the 14th Yoga Alliance International Australia: Master Yoga Platinum, the highest recognition in the industry by a Yoga Organisation.
With yoga it has been love at first posture, and since then her life has been dedicated to the empowering and transformative process of placing the body and mind in a dynamic interplay to reach the perfect alignment. Students call her the "Queen of Psoas".
She collaborates with the medical team of Mater Dei and Paideia (private clinics for pregnancy) to prepare the body and mind to labor, birth and motherhood.
She has been teaching yoga and running teacher trainings for over 20 years in Europe, USA (United Nations New York City), Australia, Japan.
She is Member of the board of European movement for yoga and Ayurveda and she is specialized in  Women Self defense training courses. Yoga Alliance International, Australia and Italy has been recognized her as Master Yoga Platinum.
Recently she became chief editor of Yoga Alliance International online Journal.